Come and Teach in the UK through 365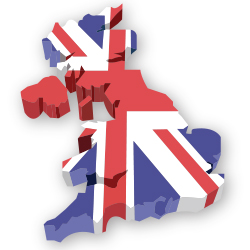 Your agency for long term or permanent teaching positions!
The United Kingdom is rich with art, history, sport, music and culture. Why not come here and earn a good salary to enjoy the best of Britain?
We will:
Meet you for an interview and to answer any questions you may have about UK living
Give you Visa advice and answer travel questions
Set you up with a UK bank account
Help you find accommodation
One to one interview preparation with an ex Headteacher
Provide professional development as and when you need it
Place you in the right position at the right school for you!
Testimonials
Jemma – History teacher – London

Hesham and the team at Education 365 has made my transition to teaching in London as straightforward and stress-free as possible. The consultants there have been nothing but friendly and helpful, and have kept in touch every step of the way.
While still in Australia, I received constant support from Hesham, my London consultant, and Mel, my contact in Queensland, and as a result I felt well-prepared and confident when it came to my Skype interview. Having a position lined up before I left Australia made me feel much more prepared and relaxed about the move. Once I'd made the journey over, there was just a short, painless finalising of details at the centrally-located office, and I was ready to work!
The school that I'm working in is very high-performing, with a close-knit staff and well-behaved students, and I'm teaching the subject that I love. I feel very lucky to have secured such a fantastic position for my first job in the big city, and am grateful to the staff at Education 365 for making my move over so easy!

Mel – Dance teacher – Oxford

When I began teaching in England Education 365 were there for me. They would visit me at the varied schools I was supply teaching at and would offer me support. I found the transition from the Australian classroom to the English Curriculum quite easy.

Whilst the syllabus requirements were slightly different, the students were very much the same. Thankfully I had Education 365 to help point me in the right direction for resources and encouragement. The supply work and contracts were constant and the money was FANTASTIC! With the money we saved, my husband and I were able to travel on the weekends and half term breaks wherever we wanted.

Education 365 also helped me to organise accommodation, Visa requirements and conference call with my new teaching colleagues. England is such a beautiful country and it is so close (and cheap) for travel to Europe.

I would highly recommend Education 365 to anyone considering teaching abroad. My husband and I will definitely be back!!!

Kate – Art teacher – Aylesbury

After spending 6 months working in London as a Supply Teacher, and getting to know the UK National Curriculum, I decided it was time to move onto bigger and better things. As a qualified Secondary Teacher of Art from Australia I knew there were opportunities to seek full time teaching employment in the UK.

It's a hard decision trying to find the 'right' teaching recruitment agency in London, as there are so many to choose from and each offer and promise different things. I did a lot of research, and had many positive experiences when communicating with different agencies; however once I approached Education 365 the ball began rolling.

Education 365 provided clear, positive and useful advice. They gave honest opinions and made the process of joining Education 365 easy and pain free. Through the help of Education 365 in a short amount of time I was fortunate to secure a full time Art Teaching role at the Aylesbury Vale Academy.

Before my interview at AVA Education 365 provided helpful information and guidance including what kinds of things I should say, and what kinds of questions may be asked. They called me on the day to ensure I was okay and ready, then emailed afterward to ask how the interview went.

The Aylesbury Vale academy became my second home. I made some great friends and built positive rapports with students, staff and the wider community. I learned much about education in the UK and broadened my knowledge and understanding for teaching. I was sad to leave when my working holiday visa expired.

I would highly recommend Education 365. I am grateful to the team for an easy transition into teaching in London and for helping me secure my first full time Art Teaching position in the UK.